Success Stories
---
Show Frontend Developers what technologies your company offers 
Low-Cost sponsorship possibilities for our community and Conferences?
Email: meetup@frontenddevelopermeetups.com
Phone: +31 (0)6 83 60 88 15
---
Frontend Developers all over the Netherlands have attended our Meetups already
Over 35 Frontend Developer meetups organized
2,500+ Frontend Developer Meetup members attended
More than 50 front end related topics already have been presented during our meetups
Javascript Developer Meetup Attendee
Reviews and Recommendation
"Cool speeches and, what the most important, great networking. When around 300 developers meet eah other you can be sure you wont be disappointed (-;  Thank you Frontend Developer Meetups for such of events!"
"Worthwhile and inspiring talks ING, as the hosts, were generous and impressive in their support for the evening. Now, it wasn't perfection, but it's worth 5 stars if each talk (from 4) gives you something to think about and you get looked after well too!"
"When I came in I was looking for something new that could trigger my mind and at the I had a whole page of new exciting keywords."
"Great to see so many likeminded people there"
"Good food. Organization was great. The given presentation time was perfect. Not too long, not too short. Would recommend to have two buffets instead of one. Too many people were in line for food"
True that! But hey, compliments to the Chef 😉
"It was much better than I expected. Informative, well organized."
"Very nice!"
"The way Gerard made a presentation was awesome – calm, open, cheerful. Great speaker."
Great to hear 😀 Gerard Sans says thanks!
"Good presentation on the state of frameworks. Nice."
"Very knowledgable"
"It was great meet-up. Thank to everyone."
"Had a nice time. Good speaker who really knew what he was talking about, would recommend!"
"Great meetup! Great vibe, nice people. And a renowned speaker with an opinion articulated well. Thank you PPK, Frontend Developer Meetups & Co, and of course Van Lanschot for hosting!"
No idea what Norbert is taking about? Watch the video!
"Really an excellent presentation!"
"Pretty cool selection of topics, awesome venue, let's do it again!"

"Well Organised!"
"Truly great!"
"It was great. Thanks all speakers and organisers. Looking forward for the next meet up."
"Good organization, thanks guys!"
"One of my favorites now"
"Friendly and informative, interesting venues, good talks."
"Fun enjoyed it lots of interesting people to talk to"
"Great energy, friendly organisation"
"Cutting edge, high end and fun to attend."
We agree!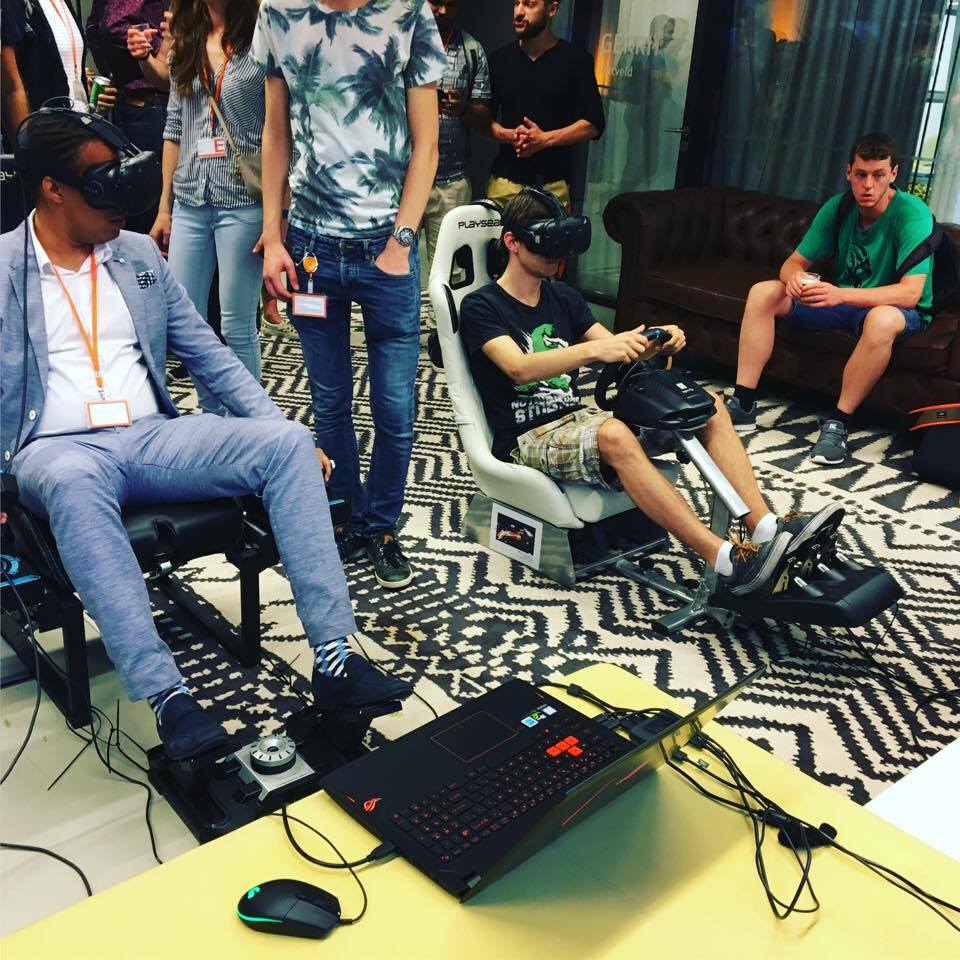 "Excellent"
"Good it is nice experience to be there"
"A great group of people interested on sharing very interesting projects."
"Excellent"
"It's a nice initiative and I think it could become even better with some workshops where people can see live code or techniques, interacting with it 🙂 Thanks for the initiative and keep on it!!"
"Great way to meet other frontenders and learn about new tech."
check upcoming event